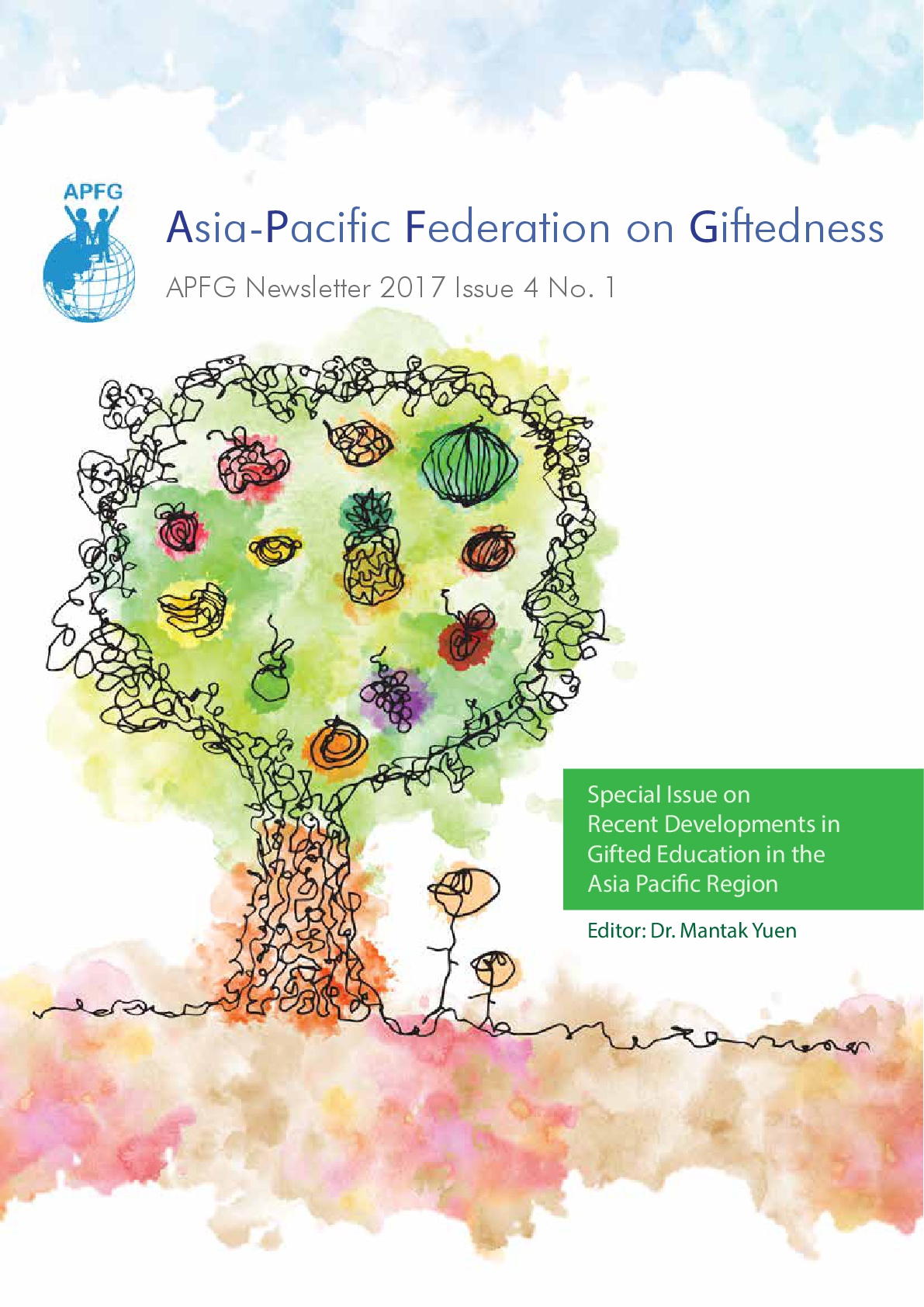 Dr. Mantak Yuen, Editor, APFG Newsletter 2017 Issue 4 No. 1
Greetings from the Asia-Pacific Federation on Giftedness!

We are pleased to share with you the APFG Newsletter Special Issue on Recent Development in Gifted Education in the Asia Pacific Region.

Please click on the link below to access the online version of our Newsletter.

Special thanks to the graphic designer, Suzannie Leung, and the following contributors to this issue: Kyungbin Park, Ugur Sak, Faisal Yahya Alamiri, Jiyoung Ryu,Yan Kong, Fen Zhu, Shengpeng Huang, Chengke Liu, Usanee Anuruthwong, Ching-Chih Kuo, Liang See Tan, Tai Kai Ng, Lai Kwan Chan, Ricci Fong, Jason C.H. Yeung, Jo Ng, Virginia Cheung, Serene Chan, and Mantak Yuen.

We hope you will enjoy and benefit from this sharing of knowledge and experience. Please feel free to pass on the APGF Newsletter to your colleagues, friends, students, administrators and policy makers. You can also invite them to join as members of the Asia-Pacific Federation on Giftedness. Details for application will be found elsewhere in this copy.

If you have any suggestions or comments, please do not hesitate to contact me at email: mtyuen@hku.hk.

Read more